---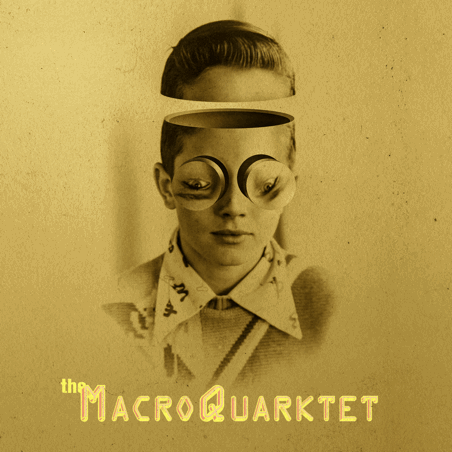 The Complete Night: Live at the Stone NYC 

The MacroQuarktet
Click on Image to order on Bandcamp!
Dave Ballou - trumpet
Herb Robertson - trumpet
Drew Gress - bass
Tom Rainey - drums
Recorded live at the Stone NYC on June 30, 2007 by Jon Rosenberg.
Remixed and remastered by Jon Rosenberg February 2019.
Artwork, layout, and design by TJ Huff (huffart.com).
Volume One is a reissue of the album titled Each Part Whole, originally released on Ruby Flower in 2009.
Volume Two is the second set from the night, and the recording is being presented here for the first time.
Both CDs present long improvisations and have been given index markers placed at musically appropriate points. They are presented here as one continuous album, but Volume One ends with the track Basal D. Ganglia (track 10) and Volume Two begins with Crossing the Threshold (track 11).
OOYH 006